Shopping Cart
Your Cart is Empty
There was an error with PayPal
Click here to try again
Thank you for your business!
You should be receiving an order confirmation from Paypal shortly.
Exit Shopping Cart
Emerald​ Coast ​Paranormal Concepts E.C.P.C.
| | |
| --- | --- |
| Posted on November 6, 2012 at 1:06 PM | |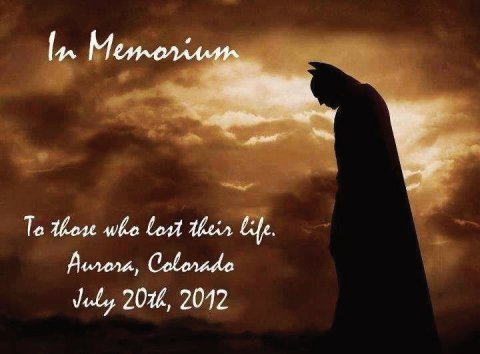 I really have to rant about this awful tragedy that occurred in Colorado. First, I want to say that this doc. is by no means inspired by politics. I wish this never would have happen. I have been listening to the news coverage from the major networks about this tragedy since it happened. It amazes me how within a couple of hours of this event the news seemed as if they were more concerned about what talk radio host this James Holmes listened to. Are you kidding me. Who gives a rats ass about who he listened to and then they started talking about Obama and Romney and how they decide to cancel their events for the day. WTF....... I have to calm down. Breath in, Breath out. 
 Ok. I am not a gun "fanatic". I do own a gun and often carry it. I carry it for the protection of myself, my wife, and my team, when we are out investigating. I was a cop for many years and when I hear from these new channels that maybe all it would have took is for one person to have a gun in that theater then maybe this could have been stopped. I think at that time they were trying to prove some point on Colorado's gun laws. I do know that their gun laws are pretty relaxed. However, Holmes purchased these weapons legally. Model 870 shotgun, I can get here at Walmart along with this Ar15 which is what they are calling an assault rifle, I would actually call any rifle used in bodily harm an assault rifle. Then he had 2 pistol's also bought legally. So please news people get off that kick. I have been in chaotic situations and I think that even if there was somebody in that particular theater with a pistol the awful outcome would have been the same. I can only speak of what I think, I know of past events that have occurred while being a cop. I will say this when there is that much madness and confusion the last thing on anyone's mind would be to pull out the pistol they have and try and take the guy out. So again get off it. Maybe you should not talk about it at all. How about getting your F****ing microphone out of these people's face and let them alone so they can come to some sort of terms with this. What they need to know is that we are all praying for them. We are all devastated about this. Most of all they are not alone. OH wait I think Obama just stubbed his toe why don't you go cover that and leave these people alone. 
 James Holmes, a graduate student from San Diego who was in the process of withdrawing from the neuroscience program at the University of Colorado-Denver medical school. He only had 1 traffic violation ever. I think he really has some issues, but what is going to get me is how much time the State of Colorado is going to spend on Holmes to see if he is actually (to use a medical term) "bonkers". I say forgo with these test, convict him of his crimes and let us move on in helping these families. The way I figure it is this If you have enough sense about you to booby trap you apartment, and you have enough sense about you to plan this for two weeks then you can and should be found sane and be held accountable for the lives you took and injured.~ Tracy  
Categories: Whats on your mind?
/